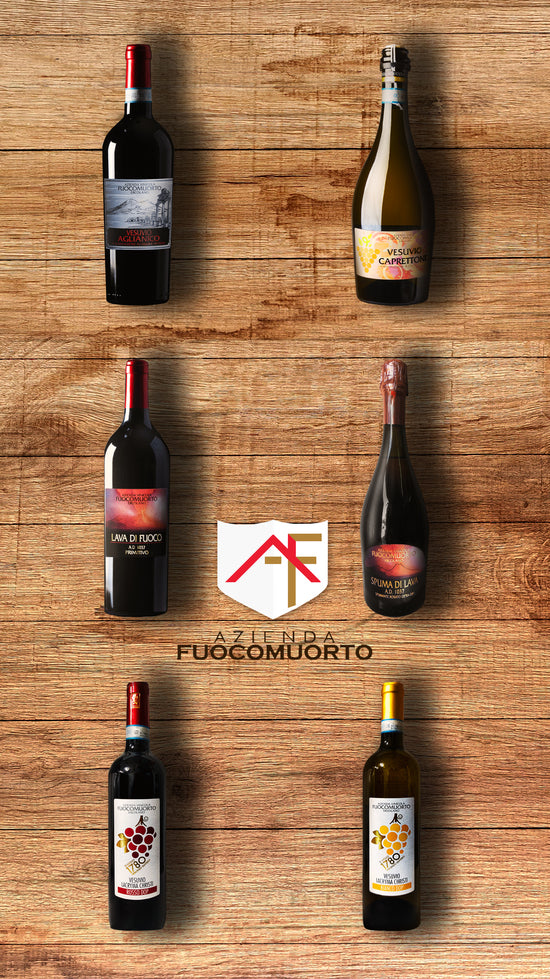 Since 1780 the Fuocomuorto agricultural company has been producing wine on the slopes of Vesuvius.

Inside the company there is a cellar that was dug by hand, dating back to the eruption of Vesuvius in the year 1037, inside which the wine produced only from grapes grown on the company is preserved.
The vines present are: Caprettone, Falanghina, Piedirosso, Aglianico and Primitivo.

From these vines we produce Vesuvio Caprettone DOP, Lacryma Christi Bianco DOP and Lacryma Christi Rosso DOP, Vesuvio Aglianico DOP, IGP Campania Primitivo (Lava di Fuoco) and Spumate rosé extra-dry (Spuma di Lava)
Our Boxes!